Web Design
Shail Creations is in Web Development, where we provide:
Corporate Website
Small Business Website
Flash Website
eCommerce Solutions
CMS Websites
Website maintenance
The art of Web Design involves the use of a number of web languages to create web-sites. The difference between Web Design and other forms of design is that the former involves a creative presentation of Images, animation, lines, shapes, texture and color to bring alive a web-site.
What we Offer:
Conveying the right concept : We aim to convey the right concept to any prospective clients who visit the site.
Increase traffic : Through not just excellent web design but also facilities like Serch Engine Optimization, we aim to increase traffic to the web-site.
Keeping the audience captive : Through excellent design and content management on not just the home page but every single web-page within the site, we aim to keep the audience not just captive but also ensure he / she retuns to the site on a regular basis
Flash, Images, Video and Audio : If a picture speaks a thousand words, out flash animation, videos, audio tracks and of course images add an altogether new perspective to the web-site, bringing it alive and lending a dynamic look and feel to add to its charm.
Upgradation and maintenance : Change is a constant need in these times. Keeping this in mind, we offer our services to upgrade and maintain your wreb-site on a regular basis at a very affordable price
Revamping : We offer to revamp web-sites, changing the entire look and feel according the requirements of the client. The above mentioned features will then be made available to the new web-site.
Our skill base lies in the folllowing areas: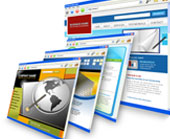 Website Development
HTML & DHTML
XML & PHP
Client and Server side scripting
Active Server Pages (ASP)
Java Server Pages (JSP)
Java applets and servlets
Popular Web design tools.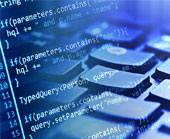 Software Development
Microsoft Visual Studio (Visual Basic)
Visual C++
Visual Interdev
ASP.NET
C#
VB.NET
COLDFUSION
Java
PHP
JSP and ASP
VBScript and JavaScript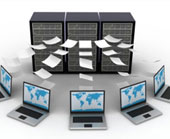 Database solutions
My SQL
Sybase SQL Server
MS Access
Oracle
Microsoft SQL Server 2000 to latest
Microsoft SQL Server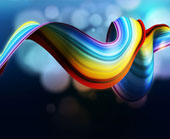 Graphic Design
PhotoShop
Illustrator
Flash
DreamWeaver
CorelDraw
Our Website Development Packages
ShailCreations has made a lots of Static, Dynamic, Ecommerce, B2B portals nationally and internationally. We are in the digital marketing and still doing SEO for our renowned clients nationally and internationally also.
Our web design / development packages are: