Terms of Policy
All material on the Site is protected by copyright unless otherwise noted and may not be used except as permitted in these Terms and Conditions or in the text on the Site


Your use of the Site is at your risk. Everything on the Site is provided to you "AS IS" WITHOUT WARRANTY OF ANY KIND, EITHER EXPRESSED OR IMPLIED, INCLUDING, BUT NOT LIMITED TO, THE IMPLIED WARRANTIES OF MERCHANTABILITY, FITNESS FOR A PARTICULAR PURPOSE, OR NON- INFRINGEMENT.


Content and projects described or depicted on the Site are subject to change without notice. Copyright may exist on any future television programs, films, videotapes, CDs, MiniDisc and other materials. Unauthorized recording of such materials may be contrary to applicable copyright laws 


Shail Creations assumes no responsibility, and shall not be liable for, any damages to, or viruses that may infect, your computer equipment or other property on account of your access to, use of, or browsing in the Site or your downloading of any materials, data, text, images, video, or audio from the Site


Materials displayed on the Site are either the property of, or used with permission by, Shail Creations. The use of these materials by you, or anyone else authorized by you, is prohibited unless expressly permitted by these Terms and Conditions or express permission is provided elsewhere on the Site. Any unauthorized use of the images may violate copyright laws, trademark laws, the laws of privacy and publicity, and civil and criminal statues


Although Shail Creations may from time to time monitor or review any current or future discussions, chats, postings, transmissions, bulletin boards and the like on the Site, Shail Creations is under no obligation to do so and assumes no responsibility or liability arising from the contents of any such communications nor for any error, defamation, libel, obscenity, profanity, or inaccuracy contained in any such communication. You are prohibited from posting or transmitting any unlawful, threatening, harassing, defamatory, libelous, obscene, pornographic or profane material or any material that could constitute or encourage conduct that ; would be considered a criminal offense or give rise to civil liability, or otherwise violate any law. Shail Creations will fully cooperate with any law enforcement authorities or court order requesting or directing Shail Creations to disclose the identity of anyone posting such materials


Shail Creations has rights to keep backup (email data and website data) for the security reason and will handover after the full and final payment from the client


Shail Creations may at any time revise these Terms and Conditions by updating this posting. Since you are bound by these Terms and conditions, you should therefore periodically visit this page, by clicking the Disclaimer/copyright hyperlink at the bottom of the Shail Creations global web site pages, to review the then current Terms and Conditions.


All legal action will be resolved in New Delhi, India.
Our Policy
1. Shail Creations is very sensitive & serious about privacy issues, and has no objection to viewers who access the website without providing any personal information. But in some circumstances Shail Creations may request you to give your personal information.
2. Shail Creations is committed to protect your information from other companies, individuals or any illegal usages. Shail Creations uses your information to provide you the needed solution/information, to contact you or to communicate with you only. We do not and will not provide any of your personal or business information to other companies or individuals without your specific request and permission.
3. In general, you can visit our site without providing any personal information. You realise and understand that there is no compulsion on you to provide us with your personal information. You also understand that we are under no obligation to verify the source from which the personal information about you is provided to us.
4. We some times conduct online research surveys, for a better understanding of the current business environment, At that time we would use your information on approval.
5. Shail Creations periodically collects only domain information and not the email addresses of its webs site's visitors as a part of its analysis process such as web site usability, performance and effectiveness. This specific data gives us the information about which users visit our site, what parts of the site they visit often & how often they visit our site. Shail Creations uses this useful information to improve its productivity, efficiency and customer satisfaction level. This information (domain) is collected automatically and requires no action from your side.
For more details please contact us.
Our skill base lies in the folllowing areas: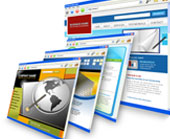 Website Development
HTML & DHTML
XML & PHP
Client and Server side scripting
Active Server Pages (ASP)
Java Server Pages (JSP)
Java applets and servlets
Popular Web design tools.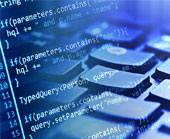 Software Development
Microsoft Visual Studio (Visual Basic)
Visual C++
Visual Interdev
ASP.NET
C#
VB.NET
COLDFUSION
Java
PHP
JSP and ASP
VBScript and JavaScript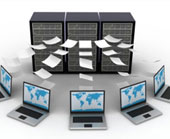 Database solutions
My SQL
Sybase SQL Server
MS Access
Oracle
Microsoft SQL Server 2000 to latest
Microsoft SQL Server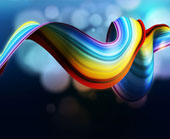 Graphic Design
PhotoShop
Illustrator
Flash
DreamWeaver
CorelDraw