ERP Solution
ERP software for midsize business
Oracle Application Practice provides the industry expertise and technical excellence to ensure the success of your Oracle Applications Implementation/Support projects. We provide consulting services for Oracle Applications. We specialize in the modules like Order Management, Procure to pay, Financials, CRM, Supply Chain, Pricing, Inventory, Manufacturing, Work in Process, HR and Payroll. We have sound knowledge of both functional and technical, which helps them to implement Oracle Applications Projects.

Technology Solutions :
Oracle Forms
Oracle Reports
Designer 2000
SQL, PL-SQL
Oracle Alerts


Capabilities:
Oracle Applications Implementation
Application upgrades
Customized training and knowledge transfer
Post-implementation support
Database management
Key Benefits

Impact ERP helps manufacturers or traders from small businesses to mid-size enterprises see more clearly. Integration of data across the enterprise ensures that you have greater visibility in all areas of your business, from daily operations to a strategic decision level. Insight into production, inventory and financial data makes it easy to identify opportunities for cost savings and efficiency improvements. A high-level view of key business indicators facilitates faster and more accurate management decisions and an Impact interface puts all of this at your fingertips when and where you want it.

Highlights


Eliminate costs and inefficiencies
Improve operational efficiency
Enhance productivity, customer satisfaction, flexibility and control
Enable new business and growth strategies
Low cost ownership
Extend your business using the internet
Gain better control of processes
Expand your knowledge of key business data
Embrace superior technology
The Impact ERP Software address the following business needs :
Sales & Marketing Module :
Sales is the most important and essential function for the existence of an organization. Sales handle all the activities for domestic and export sales of an organization. The customer and product database is maintained. Capturing enquiries, order placement, order scheduling and then dispatching and invoicing form the broad steps of the sales cycle. Stock transfer between warehouses is also covered.

Features & Highlights :
Handles pre-sales and sales activities of the organization
Quotations and amendments to quotations with complete history
Order entry for direct/scheduled with details for Dealers, incentive % and competition
Letter of credit details for association with sales orders
Order amendment history
Authorization of orders and invoices
Order scheduling over a period of time and tracking delivery schedule
Generation of production advice to plan for production based on sales orders
Order processing based on MRP
Preparation of dispatch advice
Invoice generation
Tracking sales returns
Rejection invoice for rejections made against purchases with excise consideration
MIS for analyzing sales trends to project and forecast sales
Stock Transfer between warehouses for multi-location companies
Purchase Module :
Purchase aims at making available the required materials of the right quality, in the right quantity, at the right time and at the right price, for the smooth functioning of the organization. All purchasing and subcontracting activities such as inviting quotations, supplier evaluation, placing purchase order, order scheduling and billing are covered in this module. Order tracking is made easy for the purchase department by the various reports and MIS.

Features & Highlights :
Detailed Supplier/Subcontractor/Service Provider database
Capturing materials requirement
Automatic firing of purchase requisitions based on MRP
Quotations from
Indents for multiple items in a single PO
Purchase order processing
Purchase order entry
PO authorization
PO amendments
Order cancellation and order Short closer
Multiple delivery schedules
Quality inspection of goods
Advance adjustments
Purchase bill with updating of GL and purchase book
Bill of Entry
Reports for Order tracking for complete control on the procurement cycle
Inventory & Stores Module :
Stock management and valuation activities, which form the backbone of any organization generally, take a lot of time and resources. Inventory & Store Module handles all the store activities of issues, dispatches, receipts and quality control. Online status of item quantity in terms of on-hand, on-hand, available, reserved, ordered, to order, rejected, defective and reworkable quantities.
Multiple levels of classification of items
Multiple units of measurement
Alternate items for Production Planning
Handling of non-stock low value items like stationery
Lot wise tracking of inventory at shop floor and main stores
Stock Valuation LIFO/FIFO/ weighted average
Material Requisition from different requirement areas
Purchasing and subcontracting
Receiving material against sales order processing, material requirement, subcontracting, gate pass and production requisition
Landed Rate of Items
Quality Control based on QC parameters
Handling Material Rejections
Rejected Material dispatch to subcontractors
Linking of GRN to PO and Invoice
Gate pass returnable/non returnable
Cenvat claim for capital goods
Analysis which help in maintaining optimum stock levels
Physical verification of stock
Reallocation of reworkable stock
Multiple warehouses/branches/regional offices
Stock transfer receipts from other warehouse
Consolidation of all warehouses
Production and Planning Module :
Production & Planning Module helps an organization plan production with the optimum utilization of all available resources. Material Requirement Planning is done based on the production advice generated by the sales department. Feasibility of production is evaluated using details like raw material availability and Lead time, machine availability and capacity.
Features & Highlights :
Process Master definition with inputs, outputs
Bill of Material for all products up to any number of levels
Planning based on customer wise production advice and sales forecast
Material requirement planning: MRP based on machine capacity and availability, machine efficiency, raw material availability, lead time.
Generation of production schedule for machines detailing inputs and outputs
Analysis of machine efficiency and utilization
Automatic generation of MRP and purchase requisitions on finalization of plan
Automatic generation of job orders for production
Finance & Accounts Module :
Chart of groups and chart of accounts are defined here. All vouchers related to journal entries, sales, purchase, receipt and payment are recorded. Finance a company can generate balance sheet, general ledger, trial balance, profit & loss statement and daybooks besides many other transactional reports is integrated with Sales, Purchase, Inventory, Costing, and Equipment Maintenance.
Features & Highlights :
Coded/Codeless versions
Multiple Cash/Bank/Journal/Petty Cash Books
Multiple Debit/Credit entries through same voucher
Single/Multiple Cost Center entries through same voucher
Bill-wise/on account adjustment of sundry debtors/creditors
Automatic TDS calculation facility at voucher entry level
Single/Multiple/Incremental/Transactional interest calculations
Simultaneous Cash-Contra entry automatically generated
TDS certificate and Annual Return Form for TDS
Group/Sub-group-wise Trial Balance for any period
Balance Sheet, Profit and Loss A/c
Manufacturing Account, Trading Account, Profit and Loss Account, Fixed Assets Schedule with depreciation calculations
Cost center-wise Manufacturing, Trading and Profit and Loss Account
Cash/Fund flow statements
Ageing analysis of sundry debtors/creditors
Ratio Analysis and Budgeted analysis
Monthly analysis of all account heads
Accounts Confirmation Letters in customized/normal format
Statistics/Audit trail/Mail merge/FAS editor for writing letters
Audit Report on Receipt/Payments/Sales/Purchases exceeding user defined limits
Graphical representation of any ledger account
Narration searching facility/Missing document searching
Payroll Module :
Payroll Accounting Software: Payroll Accounting Software helps you to prepare your salary and wage sheets in an efficient and timely manner with generation of all statutory reports for various departments. You can get the data auto-posted to the Financial Accounting software if you are using that module also. There are excellent MIS reports to help you control costs and get a good overview of the payout.
The Key features of the Software are listed here:
Payroll Reports
Pay Register, Pay Slip.
Monthly PF, Yearly PF
Monthly P Tax, Yearly P Tax
Monthly I Tax, Yearly I Tax
Monthly ESI, Yearly ESI
Bank Advice.
Leave Status, Bonus, PF Loans & Advance.
Form 16, Form 24.
Professional Tax Returns, ESI Returns.
PF Returns (Form 12A, Form 3A, Form 6A)
ESI Returns
F.P.F. Returns, EDLI Forms.
Gratuity Valuation
Leave Encashment Valuation
Salary Certificate, Salary Reconciliation.
Cumulative Pay Slip, Cumulative Pay Register.
Estimated Cost to the Company Computation, Actual Cost to the Company
Information Register
Other Payment Slip
Leave Encashment Register
Deduction Register
Monthly Journal for Salary
Graphical Representation


Monthly Sales Graphs
Location wise Salary Graphs
Category wise Salary Graphs
Department wise Salary Graphs
Transaction Entries


Attendance> Monthly, Fortnightly, Daily (With Time / Without Time)
Overtime Duration Entries
Other Payment Transactions
Increment / Promotion Entry
Loan & Advance Entries
Master Entries


Employee Location, Department, Category
Employee Master
CCA Slab Master
VDA Slab Master
PF Slab Master, P Tax Slab Master
Other Payments Master
Loans & Advances Master
Leave Allotment Master
Employee wise Perquisites Master
Allowances Calculation Rule Master
Our skill base lies in the folllowing areas: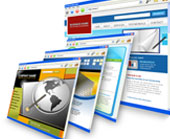 Website Development
HTML & DHTML
XML & PHP
Client and Server side scripting
Active Server Pages (ASP)
Java Server Pages (JSP)
Java applets and servlets
Popular Web design tools.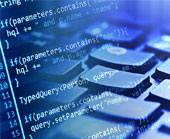 Software Development
Microsoft Visual Studio (Visual Basic)
Visual C++
Visual Interdev
ASP.NET
C#
VB.NET
COLDFUSION
Java
PHP
JSP and ASP
VBScript and JavaScript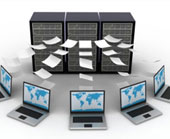 Database solutions
My SQL
Sybase SQL Server
MS Access
Oracle
Microsoft SQL Server 2000 to latest
Microsoft SQL Server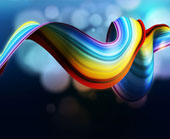 Graphic Design
PhotoShop
Illustrator
Flash
DreamWeaver
CorelDraw